A low ceiling in areas such as the basement creates an oppressive feeling that makes it hard to find such a space habitable let alone usable. It doesn't matter if your space is a man cave, games room or just somewhere to hang out, revamping the basement is a great way of updating your home to get the most out of the available space. Of the many upgrading basement ideas with low ceilings out there, excavating the floor is often an option quickly pop up in the mind of many homeowners. However, it is a costly undertaking in as much as it is a possibility.
So how do you maximize the available room in your basement when faced with the restrictive nature of the low ceiling? The answer lies in finding ways of creating the illusion of additional vertical space, and you can achieve this with the following simple renovations and decorating techniques.
Before you begin, think about how you are going to use the space, is it just for hanging out? or perhaps a basement bar? Either way, knowing your end goal will help.
7 Inexpensive Low Basement Ceiling Options
1. Illuminate the ceiling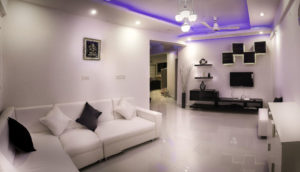 The introduction of lights that point upwards to the low ceiling can help increase the perceived height. You can achieve this using small spotlights installed in the walls and can be adjusted to point up towards the ceiling at the desired angle. Track lighting or wall sconces and also suffice. The lighting should be installed above eye level so that the illumination does not interfere with the line of vision. Lights should also be installed at the highest point of a low sloped ceiling to help draw eyes upwards and achieve the desired illusion of additional vertical height. Moreover, the use of a few colored bulbs can add a vibrant decorative touch to the basement.
2. Introduce pale or light colors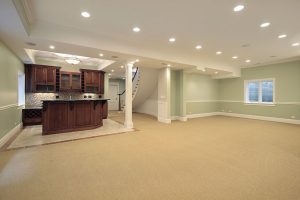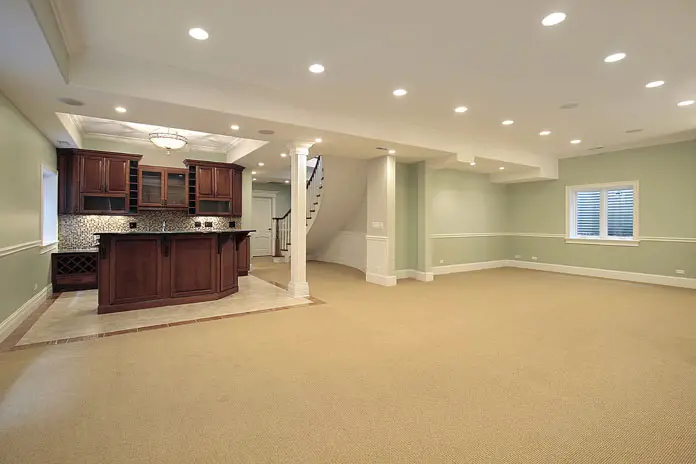 The use of bright shades of paint can help make a low ceilinged basement feel less of a cave. Dark colors emphasize the limited vertical room available. Colors that reflect the available light – be it natural or artificial lighting – are an excellent choice when thinking of refurbishing basement ideas with low ceilings. The colors help to inject a sense of roominess in the basement. The best effects are achieved through painting the walls with pale colors and the ceiling with a bright contrasting color. Consider using a monochromatic color scheme to create the feeling of openness in the room.
3. Low raftered ceilings with exposed beams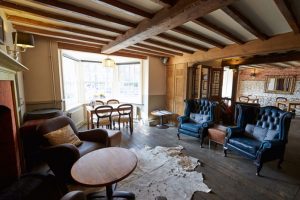 For a raftered low ceiling with exposed beams, boarding them up is not the way to go. The home remodeling gurus suggest leaving the rafters exposed and finding areas in their placement that can be transformed into an architectural feature. Also, identify a focal point where you can install some spotlights in the beams. Sanding and refinishing the rafters with a beautiful polish is an excellent option if you are going for a rustic décor. Painting them can also help add some vitality to the beams.
4. Adding patterns to create visual illusions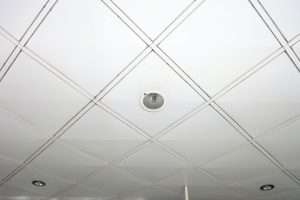 For basements with flat low ceilings that are lacking a decorative element, you can inject some life into them by creating patterns that run from the walls to the center or a particular point of the ceiling. Place strips around the walls to make a grid pattern that has a layered effect and then paint the strips with a color that contrasts that of the walls and ceiling. Alternatively, you can place the strips only on the walls and then paint them with the same color as the ceiling. The two options create an illusion that helps to draw the eyes upwards, and this makes the basement feel roomier.
5. Replace flooring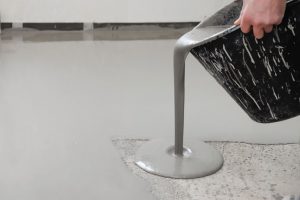 It may not be obvious but quite often basement floors can include thick flooring or sub-flooring that can be replaced or minimized to save you a few inches of basement height. There are flooring choices available that are not thick: Painted Concrete or Epoxy and Engineered Wood. Both are excellent options and depending on what sub-flooring you are replacing, you can gain an extra few inches of room height.
6. Wall Mirrors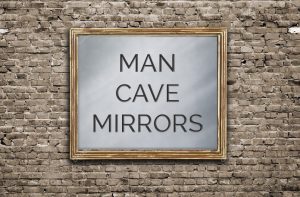 Mirrors will generally make any room look bigger. This takes the focus off the low ceiling. And we're not just talking about one teeny tiny mirror, the bigger the better. Be sure to think about which walls you plan on hanging these as you can get some not-so-grand reflections. Interested in mirrors for your space… then read this article.
7. Renovate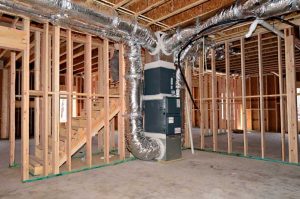 Ok, this is a stretch, but if you've exhausted all other options then why not renovate?
We are not talking about adding an extra level on top of your basement, but knocking out a wall from an adjacent room won't cost you the earth. You'll give plenty of bang for your buck this way. 
Be sure to think about the bigger picture before doing this… what are you gaining by removing this wall… how much value are you going to add to the house? If you answer these questions then you will have made your decision. Just remember above all else… you want your space to be comfortable.
What To Avoid
We've given you plenty of low ceiling ideas now but at the other end of the scale, there are a few things you should definitely avoid.
Drop Ceilings
Lowering the ceiling height is a big no…no… not only are you giving the illusion of a smaller room with a lower ceiling but you are actually making your room smaller with a drop ceiling. If you must install one, maybe it's because you want to hide pipes and exposed drainage then think about keeping the drop ceiling to a minimum. Exposed pipes are in fashion now so why not try and work with them… give them a lick of paint or make them a feature.
Dark Paint Colors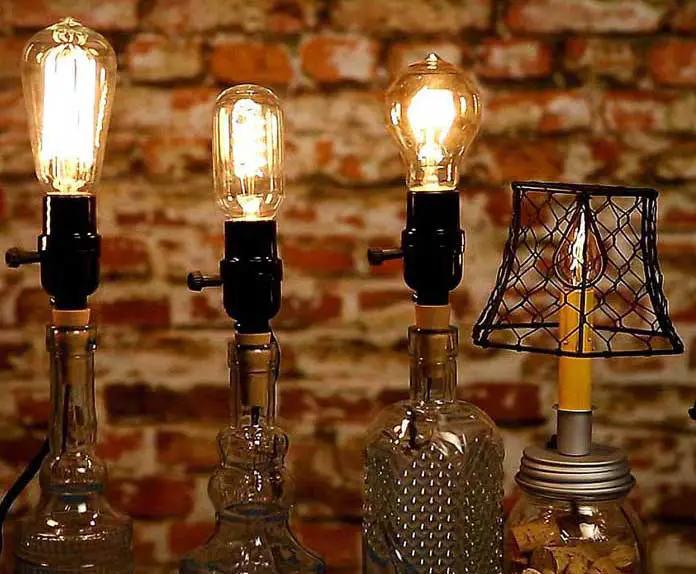 Using dark paint colors on the walls or even the ceiling will give the illusion of a smaller room… not what you want with a low ceiling in place. If you must use dark paint color then only use it minimally… that is, on a feature wall.
Final Thoughts
There are plenty of ideas around to help you with finishing your basement. Using these tips, along with a bit of common sense, will help you make the right decisions when it comes to revamping your low ceiling. Keeping things light and minimising what you can will help you in the long run. Still designing your man cave? Or more tips on planning your space, be sure to read this article.