Your man cave is your own personal sanctuary. It's a perfect opportunity to show off your unique personality and style. A place to keep all things that matter most to you from photographs to trophies to even a collection of cards you might have had since you were a boy.
It's also a place for entertaining your friends. Generally, it's a unique space designated solely for your masculine energy and interests. A simpler way of enjoying a relaxing retreat away from the troubles of the modern life.
If you are on a budget and you are looking for easier ways of outfitting your man case, then you will be happy to know that there are some great yet low-cost ideas that can help you bring out your unique personal style. You don't have to spend a lot of money to get the look you want.
We've come up with 15 highly affordable ideas that can inspire you to get a bit creative and transform your cave from bland to bold. After spending hours researching, these are some of the best man cave ideas we found out there that you can use and even make yourself.
1. Whiskey Barrel Billiard Cue Holder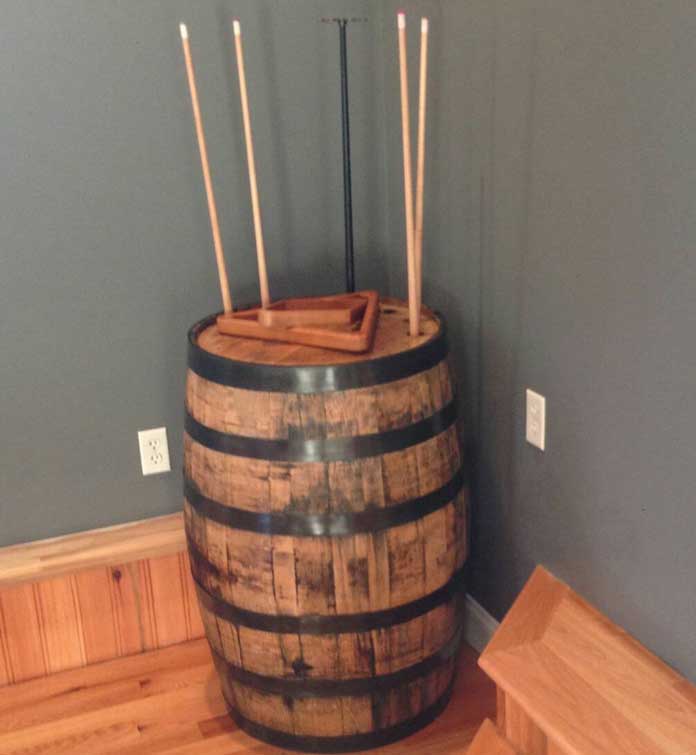 Source: Etsy
This rustic pool cue holder not only holds your cues but adds a real rustic character to your man cave. You can customize the stain to fit in with your decor.
2. Old and Crafty Wooden Man Cave Sign
Make sure everyone is well aware of which room they are in with a true, classic man cave sign on the wall or the door.
A well-crafted sign like this wall plaque made up of real looking bones that are beautifully attached onto a wooden frame is certainly bound to add some flare to your man cave. It's a great sign to hang on the wall or the door of your man cave.
3. Decorative Man Cave Pillow Cover for the Couch
You can refresh you room with some fun and decorative cushion cases like these Beer covers. Their unique design and color can match well with any leather couch as well as various other color palettes and materials.
4. Cool Wood Tray Organizer
Organize and keep all your accessories in a cool and practical way with a wood docking station. You can find a wide variety of these eye-catching yet useful tools from light wood coloring to dark brown.
They can perfectly fit into any interior, both modern and classical styles. This trays are a nice way to add some elegant touch to your room and as well keep your fundamental accessories at hand.
5. Hardwood Coffee Table with Logo of Your Favorite Team
Enhance your sport watching experience in your man cave with a stylish table featuring your favorite team's logo at the center. The officially licensed NFL table below is a perfect example.
With such a sleek black stylish look, installing such a table with your team logo is a perfect way to show your team spirit and support.
6. Neon Signs
A can be a perfect addition to your man cave especially if you have your own home bar. You can customize them according to your own design so they can blend in with your decor.
7. Cork Bottle Lamp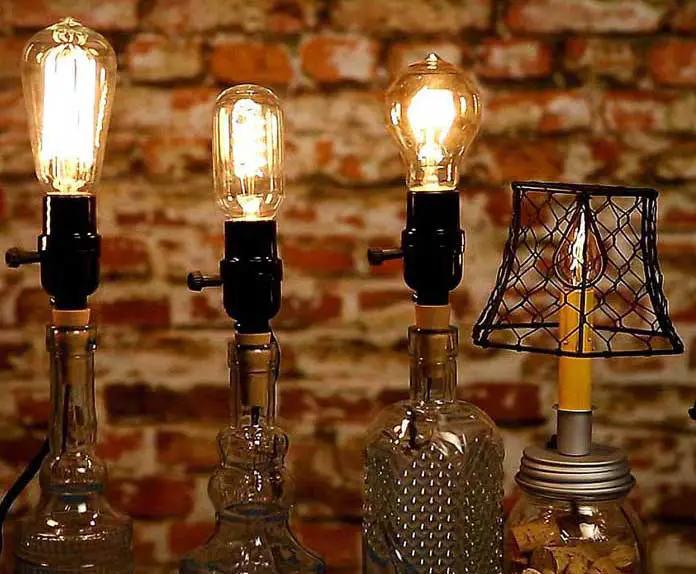 Source: Etsy
Transform your clear or colored old wine bottles into stunning lamps.
It's very simple. All you need is a bottle stopper lamp adapter and with your old wine bottle and a lightbulb, you get a crafty lamp with a nostalgic, illuminated look.
8. Wine Barrel Coat Rack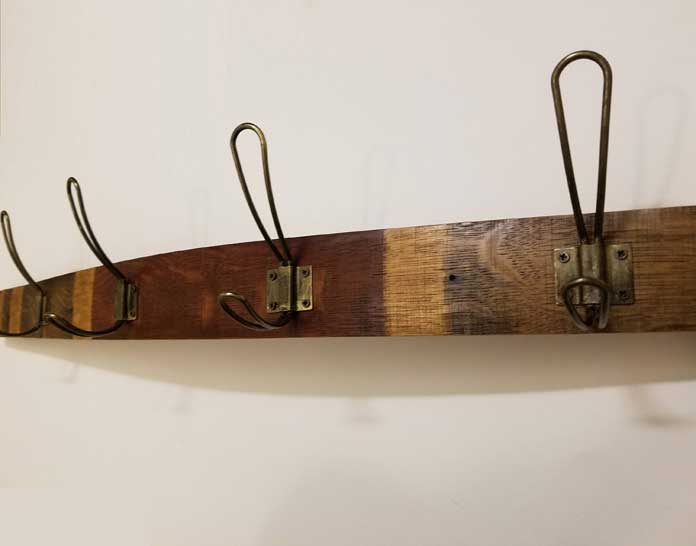 Source: Etsy
Hang your coats, hats, scarves or anything else in style with a wine barrel coat rack. The rustic bronze wire loop hooks combined with the barrel stave wood gives the whole rack a very appealing look that can blend well with almost any man cave décor.
This can be perfect addition to your man cave, entryway or hallway.
9. Wooden Beer Bottle Caddy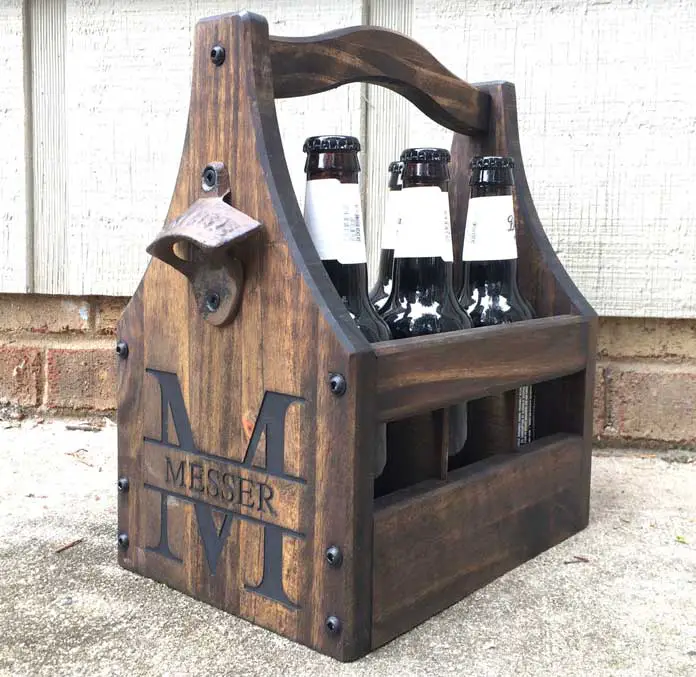 Source: Etsy
Looking for a cool, masculine way of carrying your beer? This beautifully crafted, rustic wooden beer holder paired with the order of coaster sets will not only give you a sense of style, but also allow you to carry your beers more reliably and conveniently.
10. DIY Wine Rack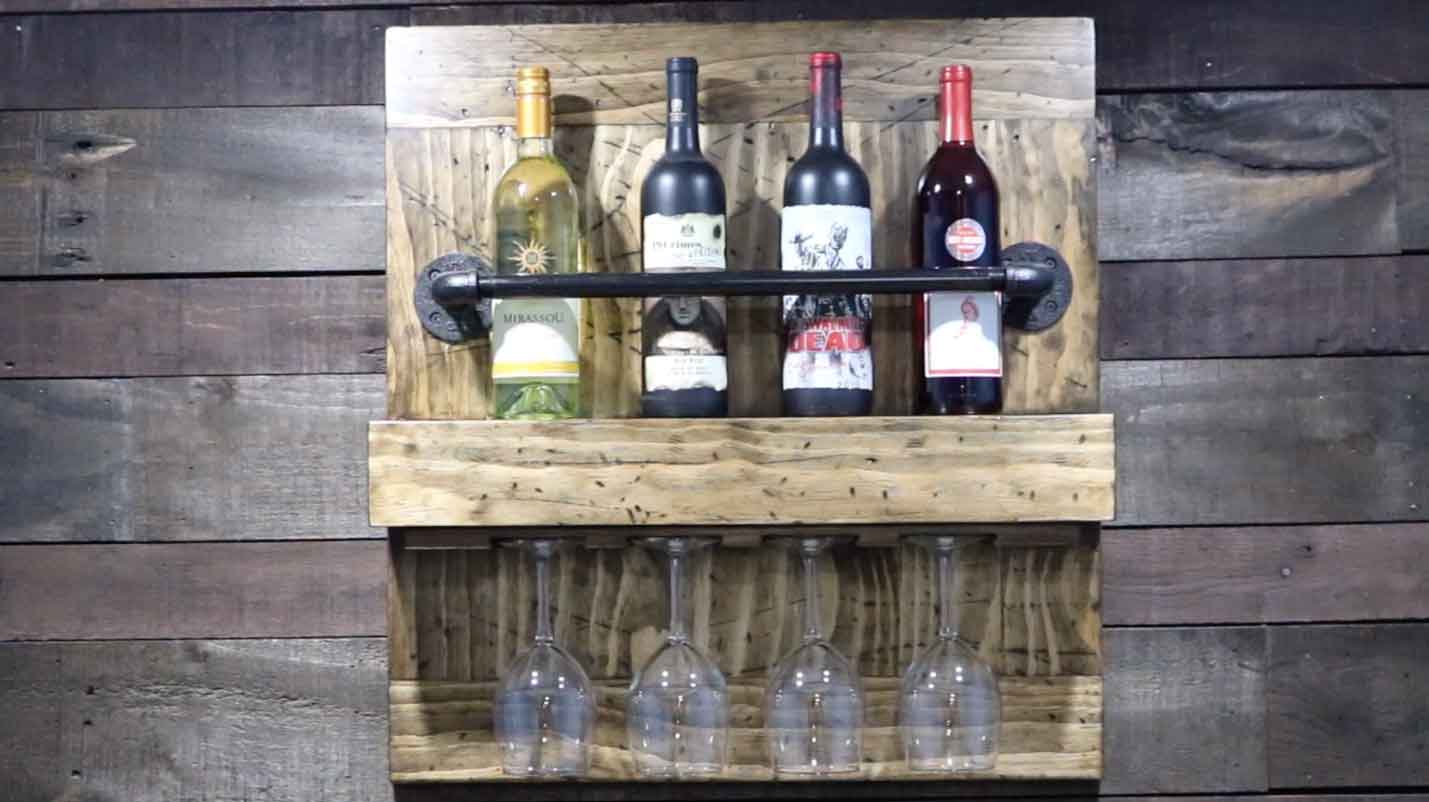 Source: Instructables
Get crafty and make your own wine rack. Build a simple yet fun way of keeping your favorite wine bottles. The materials and tools you will need are here…
11. Barrel Head Clock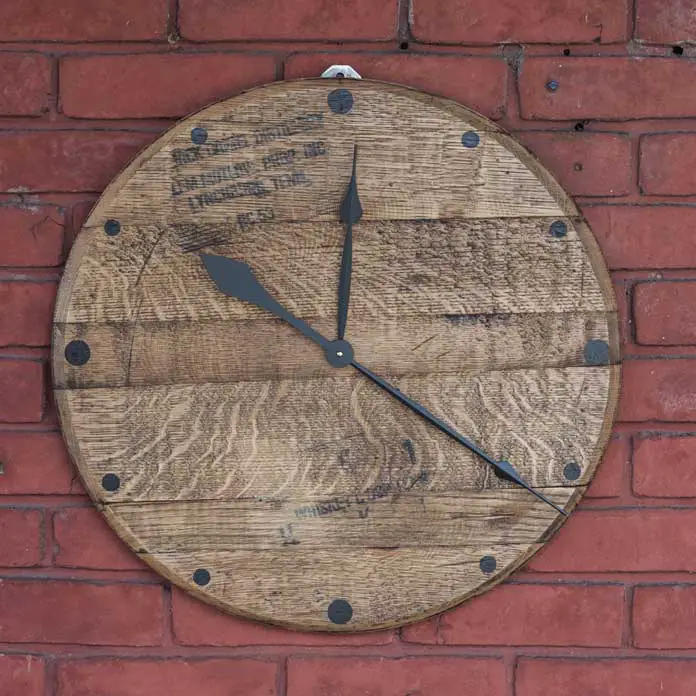 Source: Etsy
Don't just hang any kind of clock on your man cave wall. Go for a stylish and masculine design like this handcrafted clock made from a stamped Jack Daniels barrel head.
12. Wild Bookends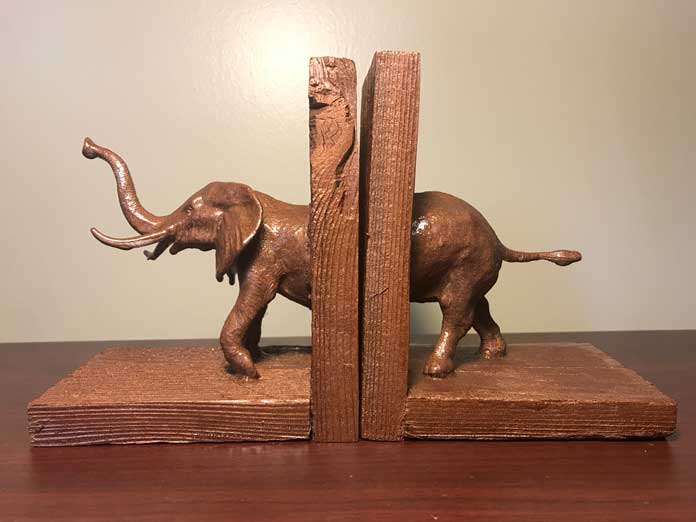 Source: Instructables
Make your personal library more accessible, organized and aesthetically pleasing with a wild bookend.
Don't just stack your books, organize them and make them more accessible with a pair of bookends.
13. Beer Bottle Glasses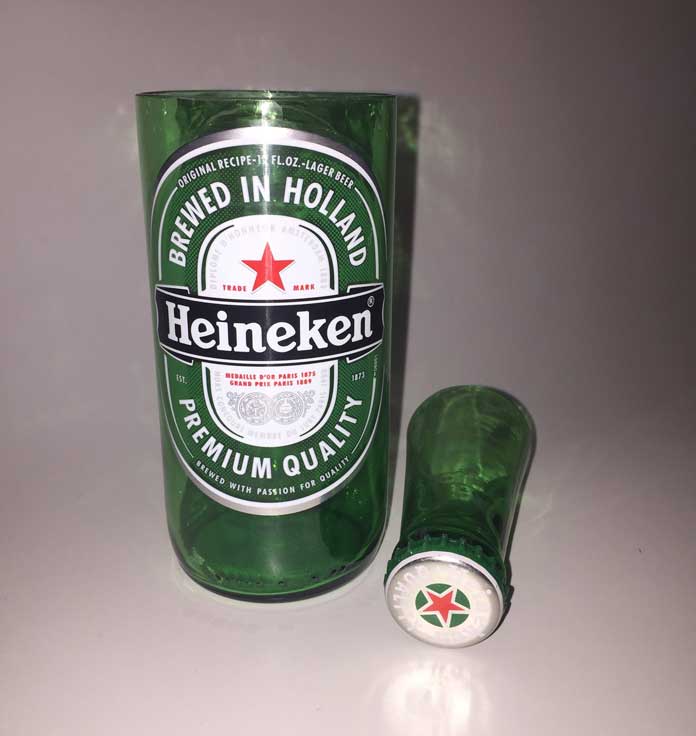 Source: Etsy
Using recycled beer bottles, these glasses will look the part even if you don't drink out of them. Turn your beer bottles into glasses or a buy set of different beer glasses all together. This is another nice way of building your own unique beer glass collection.
14. Spanner Door Handle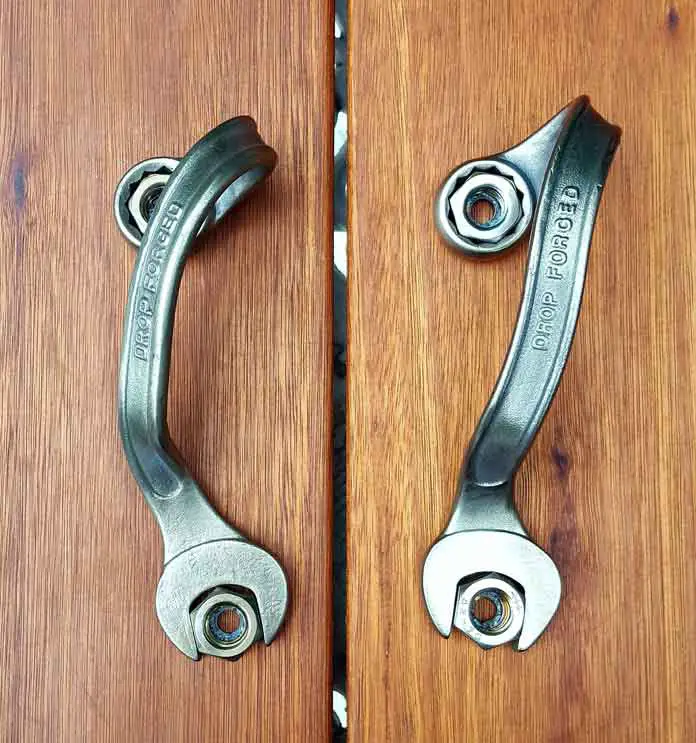 Source: Etsy
Turn your spanner into a handle for your man cave door. If you are a mechanic or own a garage, such a handle is a unique and artistic way of decorating your man cave.
It's a perfect idea for a real man's cave with a rustic décor.  
15. Hanging Wall Sculpture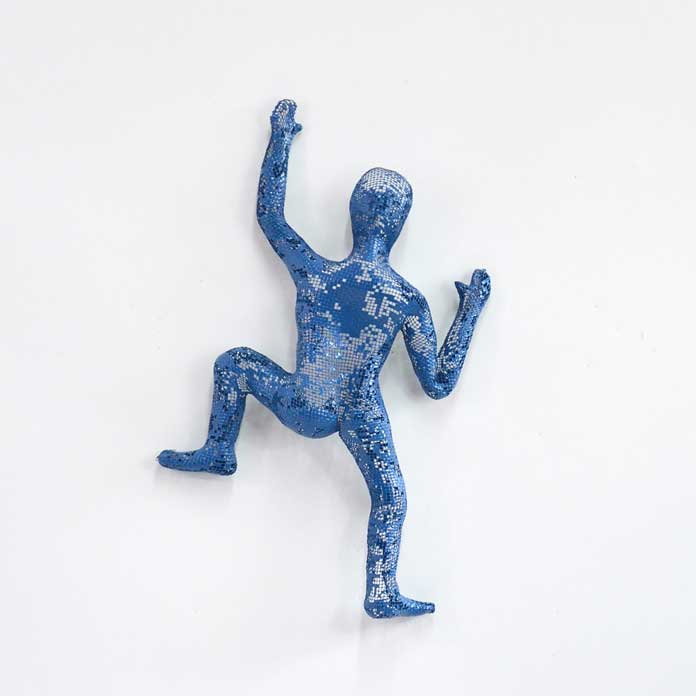 Source: Etsy
Those who are a fan of rock climbing will dig this rustic, metal climbing man It's stunning wall art that can be a perfect addition in your man cave if you want to spruce things up. It's a unique sculpture, made of steel wire mesh but completely hollow which makes it very lightweight.
The sculpture is strong and not likely to bend easily as it's covered with a material called paverpol that gives it sufficient strength. It's a nice, stunning piece and even nicer if you hang two or more climbing man together.
Final Word
You don't need to drain your wallet in order to transform your man cave into the ideal space. You'd be amazed how simple things like a lick of paint, a vintage leather sofa, or a decent rug can do to a room.
These objects have plenty of character and they cost significantly less. They look downright cool and can be the perfect addition to your man cave if you are in need fun décor and artwork. If you are need of some inspiration for storage in your man cave then head on over to this article.